New IBM Flash Storage Offerings
Last week, IBM made an exciting livestream announcement to introduce their next generation of flash storage. Highlights include the new all-flash offering IBM FlashSystem 900, which is the industries' first Tier 0 Enterprise Flash array based on 3D TLC NAND with inline hardware compression. IBM's unique technology helps businesses gain a competitive advantage with uncompromised speed, efficiency, and reliability.
The next generation of IBM Flash Storage is the most comprehensive in the industry and is engineered to uniquely deliver solutions tailored to your company's storage requirements. For the 4th year in a row, Gartner has recognized IBM as a Magic Quadrant leader; you are able to read the 2017 Magic Quadrant report HERE.
With IBM, businesses not only gain industry-leading technology and guarantees, but also high-performance storage that is engineered to meet the following requirements:
• Ultra-low latency
• Cost-effectiveness
• Operational efficiency
• Mission-critical reliability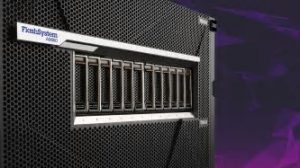 Want to learn more about IBM Storage Solutions?
Our experts at CompuTec Integrated Solutions can help you gain a competitive advantage in your business operations with our strong partnership with IBM. As an IBM Business Partner, CompuTec Integrated Solutions leverages best-in-class IBM technology to fuel IT environments. We are ready to help your organization manage high-density application workloads and foster growth. Please contact us today to learn more on how our solutions can benefit your business operations!