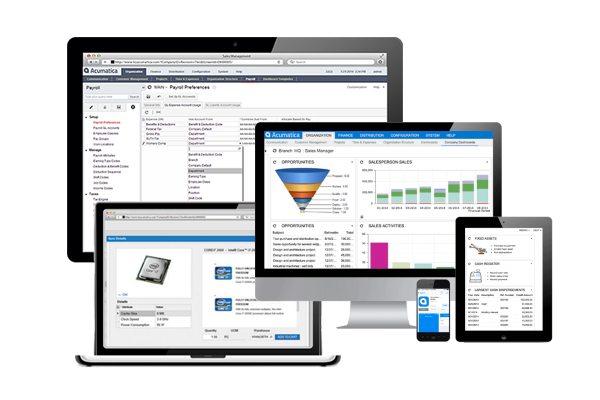 Acumatica Cloud ERP Suites
Acumatica delivers a complete set of Cloud ERP (Enterprise Resource Planning) based business software applications with dashboards, reporting tools, integrated document management, centralized security, and powerful customization tools. Our latest release offers new features and is the fastest, most powerful, and easiest to use release of Acumatica to date with a new level of integration across the suite of applications and with other cloud applications such as Office 365.
SYSPRO ERP Systems
SYSPRO is one of the longest standing and largest independent, international providers of ERP systems for mid-market manufacturers and distributors worldwide. SYSPRO has for more than 35 years delivered on its promise to provide thousands of its customers globally with the tools required to effectively operate and compete.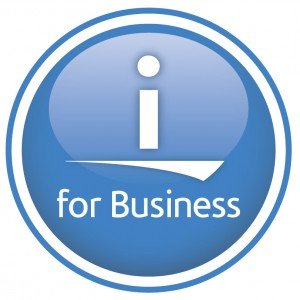 IBM
As an IBM Business Partner, we leverage best-in-class IBM technology to fuel IT environments. Our staff is ingrained in IBM best practices, and we are on the pulse of the latest innovations and developments. With the combination of IBM hardware, software, and system expertise, we can help our customers manage high-density application workloads and foster business growth.
"We had a long history with a previous vendor that we thought we could trust.  When the time came and we needed them, they failed us. I made a call to CompuTec Integrated Solutions and they were instantly reactive.  Not only were they able to support us on our very tight timeline, they blew our old vendor away in both service and price.  They are a solid business partner and my new default 'go-to guys'."
Phil Pihart
Manager of Systems and Application Development / Bostik
"I've worked with CompuTec team members for over 20 years and have relied on their expertise, knowledge and sound business judgment in making some of our largest computer asset purchases and implementations. ALL of them have been 100% successful from a cost/benefit and installation perspective. They have a track record few if any can match in my estimation."
Chuck Thimm
VP of IT / Safway Group Holding
"Even with an extremely tight time-line, CompuTec Integrated Solutions provided the resources to help us implement a permanent solution. It's great to have a business partner that you can truly count on."Jeff Sager
Jeff Sager
National IT Director / KBI
"CompuTec Integrated Solutions has been great to work with. Their attention to detail and willingness to go that extra step are hard to come by. They've always been there when I've needed them and never let me down."
Ron Mikicich
General Manager / MIS|Headco Industries